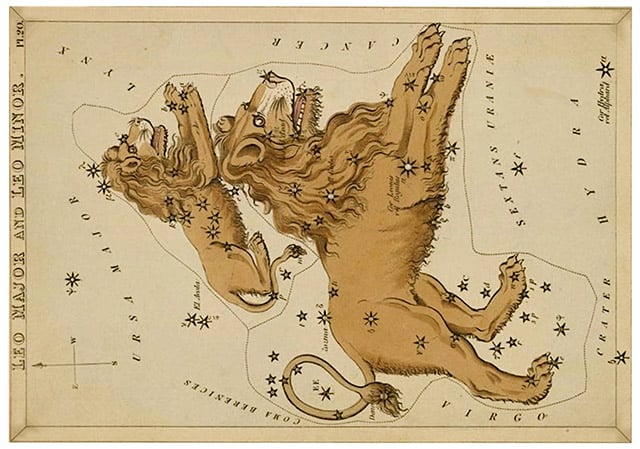 Leo Zodiac Sign
Fire sign; ruled by the Sun.
Generous, organized, protective, beautiful.
The lion is the symbol for this sign because the lion embodies the best characteristics of the leo; proud, regal, relaxed, and in charge. Leo people know they are in charge, even when it may seem outwardly that they are not.
Leo signs tend to like relaxation, preferably someplace warm and comfortable. Leo likes the big picture, not the small details and fine print. Things that are too complicated, involved, or boring, they have no patience for. They are natural leaders and don't often do well in situations where they have to take orders from others.
Love is king to a leo. To love and be loved is a driving motivation for this sign. Leos, not unlike the lion of a pride, need to be adored. If they are ignored or go unrecognized for some contribution they will feel hurt. All leos like to know that they have been seen and appreciated.
Fire signs, like Leo, are warm, bright individuals that use that energy and warmth to draw people to them. When the right balance is struck with a leo, those around this sign will feel as loved and appreciated as the leo in their midst.
Upside: Leo tend to be honest and decent people, opting to do the right thing regardless of the situation. They love organization so that they can find their 'things'. Leos love material goods and luxury and want those that they love to experience this wealth as well. Leo are generally accepting of everyone initially and make decent, lasting relationships.
Downside: Leo have a great sense of self-worth which can cross the line into arrogance. Leo can tend toward extravagance if they are not satisfied with what they have. Because they like to be in charge, they can often become smothering to their mates and friends, which may leave them alone (which Leo hates). Divorce and loss are devastating to this sign as they are all about the community and family.
Leo is a fire sign, like Aries and Sagittarius.